Vatican to investigate sexual allegations against Cardinal Keith O'Brien
Vatican to investigate sexual allegations against Cardinal Keith O'Brien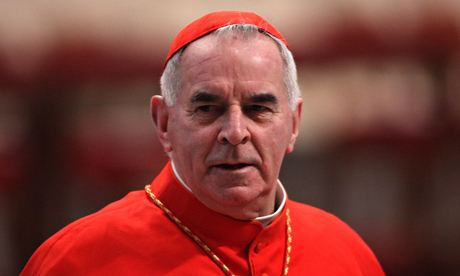 The Gardian News
April 4, 2014
by Lizzy Davies
A Vatican-appointed bishop will fly into Scotland next week to investigate allegations of sexual misconduct surrounding Cardinal Keith O'Brien, it has emerged.
The move comes more than a year after O'Brien resigned amid allegations published in the Observer of sexual misconduct from three priests and one former priest. The Vatican subsequently ordered him to spend a period of time in "prayer and penance".
Last month, one of the men appealed directly to Pope Francis to intervene, describing the church as a "formidable machine" and accusing officials of having "passed the buck, misrepresented the truth, engaged in cover-up and … shamelessly procrastinated".
"I want to ask Pope Francis can you sort this out?" the man told the Observer.
As the Argentinian pontiff marked his first year on the papal throne last month, his response to the sexual abuse scandal was singled out by many observers as a blind spot in an otherwise impressive record.
Source:
http://www.theguardian.com/world/2014/apr/04/vatican-bishop-investigates-sexual-allegations-cardinal-keith-obrien
Labels: Man-made Disasters, Roman Catholic Church